OUR LOCATION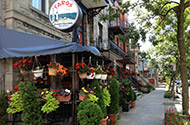 Faros seafood restaurant is located at 362 Fairmount West, Montreal Quebec. Click here for more details about our location.
MONTREAL SEAFOOD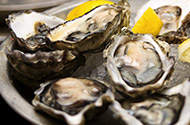 Come and enjoy a meal at Faros where you will find delicious Greek seafood in Montreal. Click here to take a look at our Menu.
WHAT DO WE OFFER?
Benny, owner and chef of Faros assures quality ingredients in all of his recipes used. Freshness is also a key ingredient in his recipes; only serving the freshest items daily.

Come in and take a look at our cozy environment. You will feel like you were transported to an authentic Greek psarotaverna (fish tavern).

With a wait staff with decades of experience, the Faros waiting staff will make you feel welcomed every visit.

Faros offers valet parking so you need not worry about finding parking.

Faros is conveniently located on beautiful Fairmount avenue East of Park avenue.